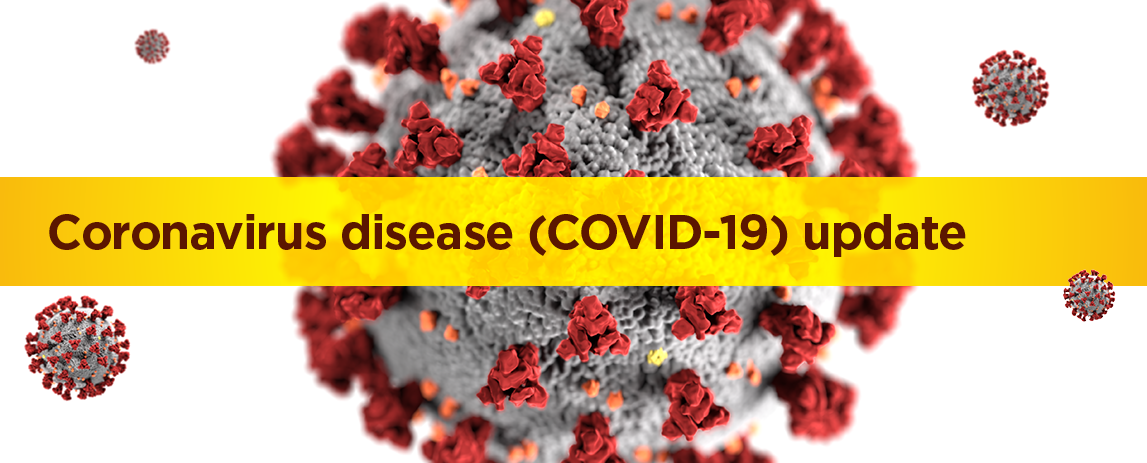 It is amazing to think how our lives can change so quickly. Of course, we have always known that. Accidents happen, lives are taken when we least expect it, jobs come and go, and "life happens", as it is often said. Even knowing that, what our world has gone through collectively these last few days is just too much to wrap our minds around. Seeing grocery stores with empty shelves, hearing of people being laid off, restaurants being closed, and a world without personal contact is more than just different, it is downright scary. COVID-19 is being felt in every aspect of our lives, and our church is facing its own set of challenges.
As you are probably aware, Governor Stitt issued Executive Order (EO) 2020-08, which strongly recommends Oklahomans follow all guidance from the CDC to protect public health over the next 15 days. These recommendations include much wisdom, and most impactful for us are the orders to avoid social gatherings in groups of more than 10 people, avoid discretionary travel, trips, and social visits, and instructions to not visit nursing homes or retirement or long-term care facilities unless to provide critical assistance. In short, ministry as we know it is being forced to change. Gathering would put individuals' lives at risk, especially the elderly and those with weakened immune systems, and we do not want to contribute to the spread of this illness in any way.
Many of our church leaders met on Thursday, March 19th, and it was decided that we would cease to meet in large corporate gatherings until April 6th, the week after Palm Sunday. Decisions to meet will be decided upon by the pastor and deacons, and they will be evaluated every two weeks after April 6th. This means there will be no Sunday School, Sunday Morning Worship Services, Kids Quest, or Youth Ministry meetings for a number of weeks. This is very sad to report, and it literally pains us to make these decisions, but we feel that it is best to side with caution.
That being said, ministry has not and will not cease, and temporary changes are on the horizon. We will be launching an online ministry, and not just for our church, but for others in our community that are restricted to their homes. Weekly devotions will be posted online and emailed out, and other resources will be made available to you in a timely fashion. We want to highlight a few of these options that are available for you, so please browse around, share the following, and let us know how we can serve you over the next few weeks!